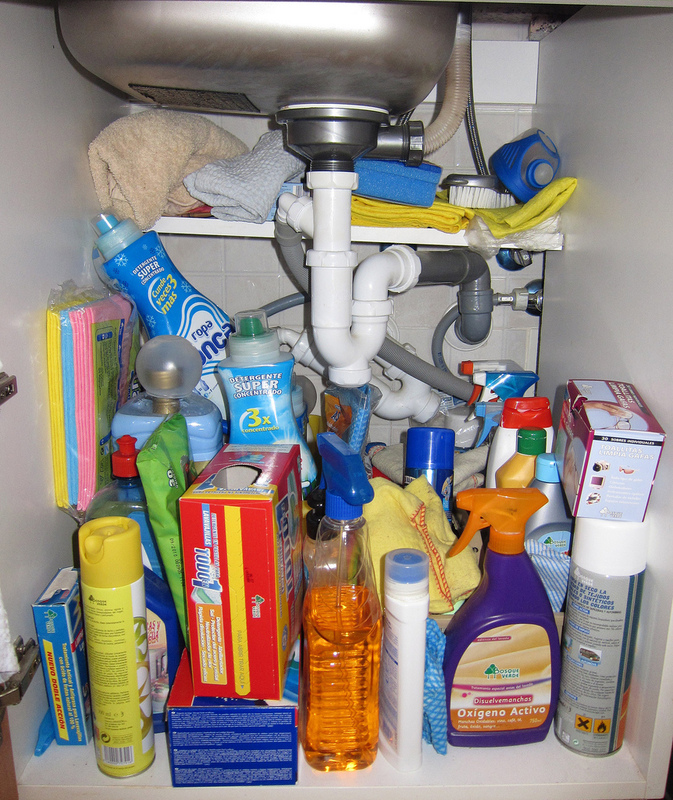 We have all been inside a house full of clutter. We look around, sometimes in awe, many times in disbelief, at all the things someone has accumulated. We wonder to ourselves why so much stuff?—and the stuff is what our eyes focus on, rather than the house.
Do you have too much stuff in your home? Most people do! If you have a house to sell, clearing the clutter is a must. De-cluttering will not only help you sell your home more quickly—it will give you peace of mind.
Figuring out where to start might be the hardest part of all.
Maybe you have heard this before, but it's worth repeating. As you begin the task of de-cluttering a room in your home, designate one area for the stuff you will throw away, one area for items to be given away, and one area for the things you want to keep. When you are finished with a room, be sure to remove the items you are not keeping. A good idea is to set a goal to remove one bag of giveaway items a day—or even one a week to get you started. Once you get into the habit of removing these items, you'll begin to see progress. That will motivate you to keep going.
It's time to tackle the monsters in your closet!
There are many places to drop off clothing, and many, many people in need of good clothes at an affordable price. Lots of young people shop at thrift shops to pick up unique clothing they can't find elsewhere. Give your clothes a second life! Maybe you'll even see your prized jeans from high school walking around again on campus. In any case, when you donate your old clothes, you are getting double satisfaction—the satisfaction of helping others, and the satisfaction of organizing your closet.
Is your craft room overflowing with things you'll never use again?
There is someone out there who can use the stuff you will never use. Do you have home decorations you are ready to get rid of? So many people want to decorate their home on a budget and can use these things! Think of all the young people out there moving into their first apartment. Giving things away to someone in need will certainly make you feel very good.
Do you have books that you need to part with?
Books and magazines create clutter. Get rid of them. E-readers are popular now, but there are still many people who don't own one and who love books. Sharing your books with those who crave information just might make you feel all the wiser!
Do you really need that ratty old recliner?
Now is a great time to donate unwanted pieces of furniture to worthwhile charities or resale shops. Removing excess items will make your home appear larger—and imagine the satisfaction you'll feel knowing that because of you others can lay their tired bodies down to rest! If you can't part with that old recliner, it might be a good idea to put it into storage while your house is on the market.
Don't forget the big picture!
Once your house is sold, you can move into that beautiful new construction home! You want the buyer to remember your house, not your stuff.. Let the buyer imagine their things—and, yes, maybe even their own clutter!—in your home.
Selling a home can be an extremely stressful time. Make it easier on yourself by letting go of some of the items that have been taking up space. You'll improve the chances of selling your home and might also gain some peace of mind.
photo credit: Keith Williamson via photopin cc
---
---
Share Post
---