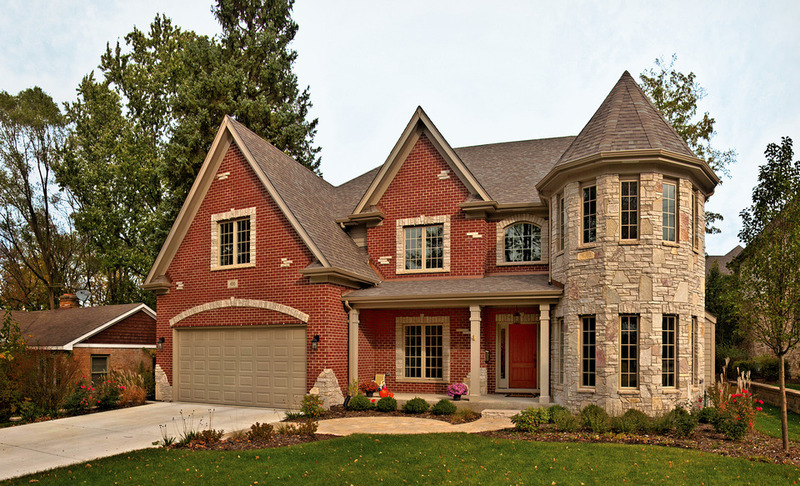 Ok, ok, I admit it! I am one of the Seventy million users1 across the world doing it. I do it as soon as I wake up- sometimes several times a day. I do it in restaurants- I did it on a plane. I love doing it!
I am among the 1.36 million people2 that use Pinterest daily.
I am responsible for Hoodle's Pinterest page. What exactly does that mean? After you create your account on Hoodle and upload your wonderful photos, I take those pictures and create a Pinterest board for your company, such as King's Court Builders or Stone Creek Subdivision. Often, within minutes, someone else using Pinterest will come along and follow your board! They adore you, and being a home builder on Pinterest is one more network used for your company to get noticed!
After you've already gotten noticed through your personal Pinterest board, I will re-pin or share one of your pictures on other boards I have created for Hoodle such as "Beautiful Bathrooms," "Gorgeous Kitchens" or "Dream Homes"-and once again, someone else likes your picture, follows the board or even re-pins your photos to the boards they have created. Way to go! Now, you have even more followers and a larger online presence!
Hoodle now has over 37,000 Pinterest followers, and we are averaging about 100 new followers a day. That's a lot of people potentially seeing your pictures, just for signing up for a Hoodle account!
That's only the beginning though. Once your pictures have been pinned, they are getting re-pinned by others, then others and still others-quickly accumulating until you've been seen by thousands of people in your community and across the world.
And it gets even better: Not only do people like, follow and pin your pictures, they can click on your photo which will bring them right back to your page on Hoodle. Now they can see your company and all the pictures and blueprints you have uploaded. Potential customers are finding you on Hoodle through Pinterest, opening your company up to a whole new branch of customer outreach.
Timbercreek Developers- your homes are being been pinned over and over-awesome job and excellent pictures! Cramer Builders- you have a beautiful picture of a kitchen that continues to be shared on Pinterest, as well as your homes-woohoo! Vliet Builders- besides the gorgeous homes you build-you have the coolest storage cubbies that are being re-pinned again and again-you rock! DJK Construction- Your houses are perfect for the "Dream Home" board. Miller Construction- I just created your board and your photo's are spreading like a wild fire!
I thoroughly enjoy my job, helping companies that register for a Hoodle account get noticed. I love watching Hoodle's clients gain popularity and recognition on the web, and I'm working to improve Hoodle's Pinterest page daily. This means I'm on a never-ending mission to help YOUR Company get noticed!
Here are some of the builders and subdivisions that have been re-pinned on Hoodle's Pinterest page:
Huisinga Homes Inc, Timbercreek Developers, Cramer Homes, Executive Homes, Premier Homes of Illinois, McGuire Custom Homes, Kennedy Builders, Armstrong Builders, Atkins Construction Inc, Vliet Builders, Haynes Construction, DJK Custom Home Builders, Miller Construction, NewLine Homes, King's Court Builders, Inc., Stone Creek Subdivision, Ashland Park,Trails at Abbey Fields, Brickhouses Road, Liberty on the Lake, Cobblecreek Farms and Ridgecreek Subdivision. Guess what? We've only just begun!
These groups are getting a stronger footing in the online world, increasing their web presence. This could be your company, and we are here to help you do it. Just open a Hoodle account and we can walk you through the process to gain new customers and get the recognition you know your company deserves.
If you're a builder or a subdivision, go to Hoodle.com and sign up for a page. Your biggest fans are waiting for those pictures. I want to show them off to as many people as I can- and I will. I also want to sit back and watch and cheer as they get pinned over and over by women, men and the five hundred thousand companies1 across the world that are using Pinterest.
Your potential customers are already signing up on Hoodle as a home buyer and planning their new home. They are searching neighborhoods, subdivisions and builders. They are learning about the process of building a new construction home and they can save pictures of your homes right on their Hoodle page!
Twenty five million unique U.S. visitors are doing it monthly1-I am one of them. I want to keep pinning your gorgeous photos over and over and over again!
1(January 2014) By the Numbers: 50 Amazing Pinterest Stats-by Craig Smith
213 Pinteresting Facts about Pinterest Users-by Chrisine Erickson
---
---
Share Post
---